A way smooth transition and better animation for SAFE Score trend - Dashboard
---
We always strive to provide a better user experience to you while using SAFE, and to achieve this; we have enhanced the SAFE Score Trend section on the main dashboard that offers:
Smooth transition while switching to People, Policy, Technology, CSP, and Third-party.
An eye-soothing animation when you hover on the Score Trend graph.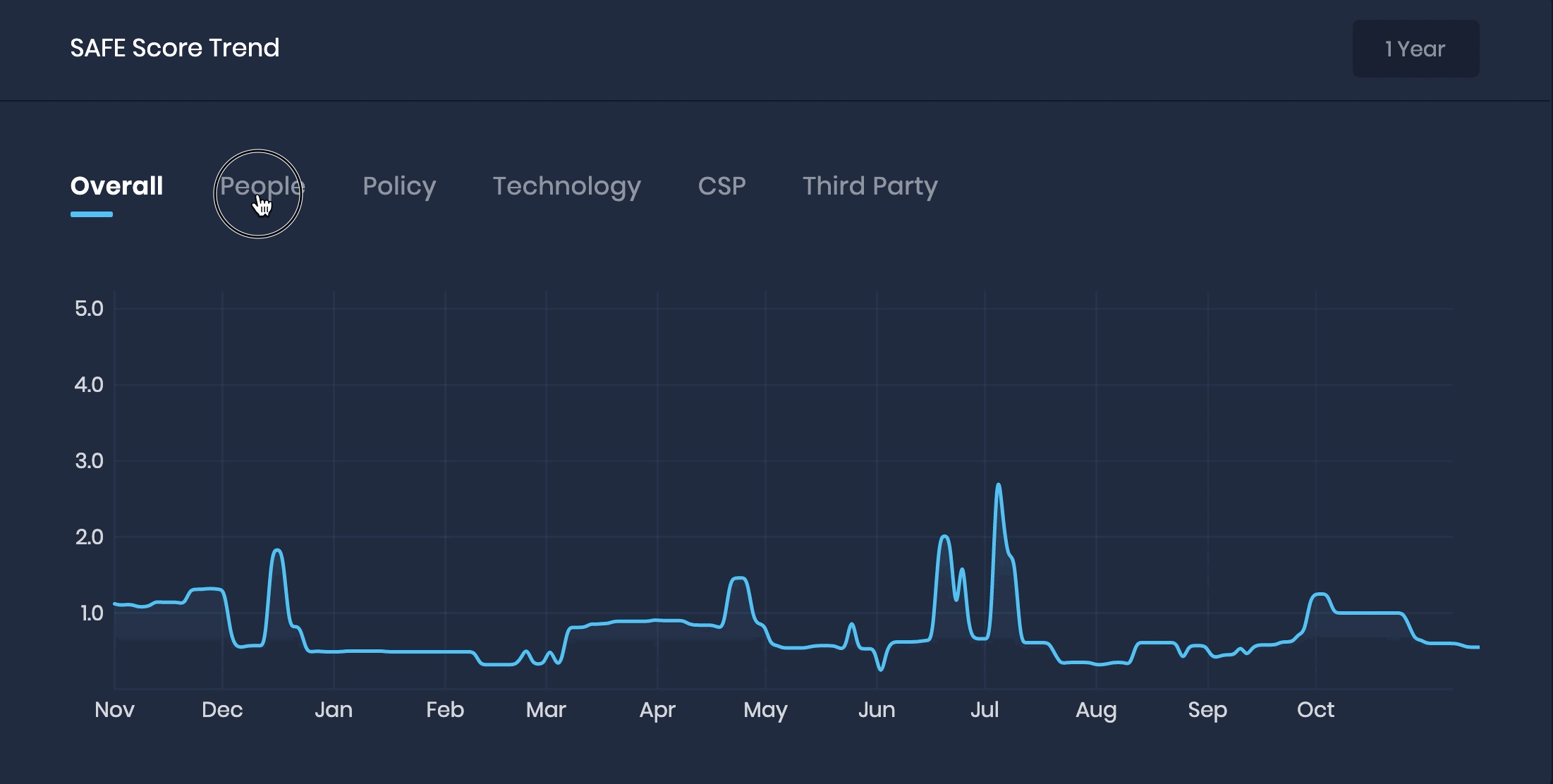 Store CMDB ID of assets in SAFE
---
Organizations use CMDBs to store and manage all the relevant information of their assets. CMDBs assign a unique CMDB ID to each asset for quick identification and management. Now, SAFE allows you to store the CMDB ID of assets in SAFE and helps you quickly identify the asset and maintain the linkage of the asset between SAFE and the CMDB.
We have added a new optional field, "CMDB ID," on the Add asset page and in the Upload Asset template.
Enhancements in the KnowBe4 integration
---
In our last release, we introduced SAFE integration with KnowBe4, enabling SAFE to automatically pull the Phishing results to SAFE at a pre-configured interval. We have enhanced this integration to be able to exclude completed phishing campaigns in KnowBe4 that are older than 3 months (configurable). SAFE evaluates the people score and individual employee score based on the Phishing campaign results.

Miscellaneous Enhancements
---
SAFE now calculates the User Group scores on an hourly basis.
SAFE REST API has been enhanced that allows you to query assets with their CMDB ID and get the details.
In addition to the Match All criteria, the filter on the Third-party page has been enhanced to include the Match Any criteria.
---
Was this article helpful?
---
What's Next