Configure a single Site Coordinator with multiple SAFE instances
---
Agentless assessment of assets (including assets in disconnected sites) is supported in SAFE via Site Coordinators. SAFE Admins can register the Site Coordinators on SAFE using activation keys.
Now, the enhanced version of the Site Coordinator allows a single Site Coordinator to register with multiple SAFE instances via SC Broker and enables the assessment of agentless assets. This makes it easy for many organizations, such as Managed Security Service Providers (MSSP), to manage the security of their multiple customers.
The process remains the same for installing the site coordinator, except that you need an additional SC Broker URL. Add the SC Broker URL to the command generated from SAFE and run the command on the remote system to install the site coordinator.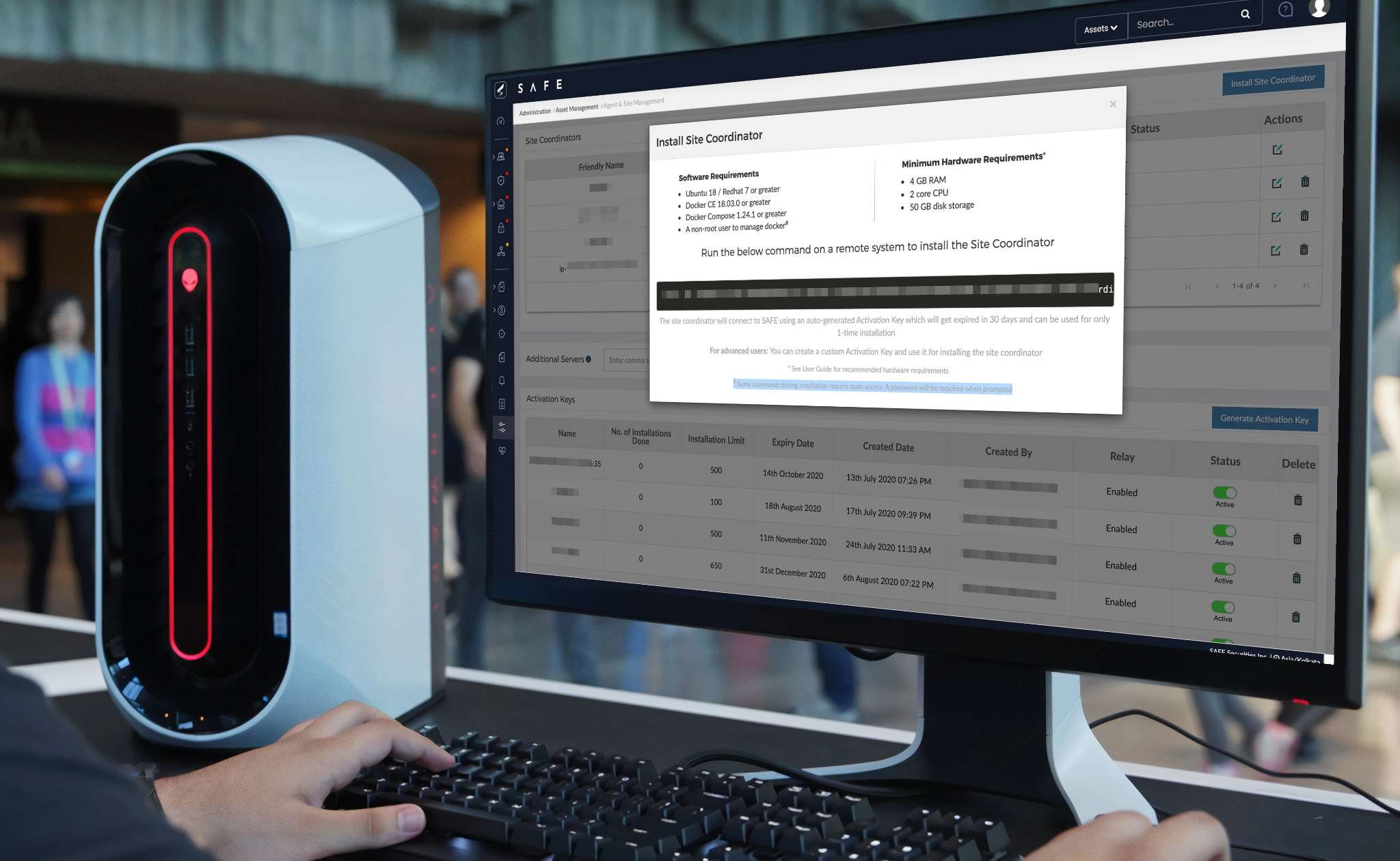 Info
Contact the SAFE Support team to get your SC Broker URL.
Enhanced Actionable Insights table with Filters
---
For a better user experience, we have enhanced the Actionable Insights table available in the Inside-out Technology dashboard. This newly enhanced table allows you to filter the controls based on their control types as VAPT Controls or CA Controls. We will be adding more filters in the coming releases.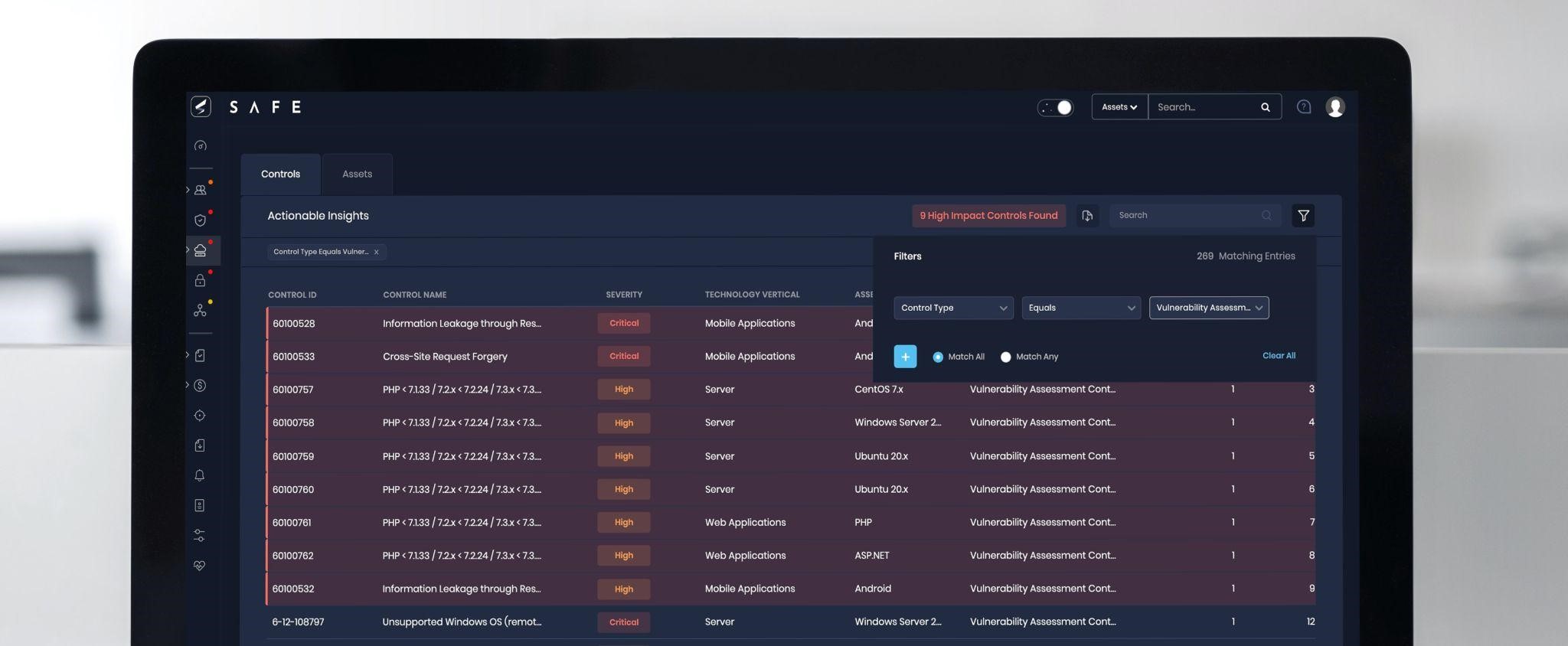 Detection time of malicious activity on the Gaps table for Third-Parties
---
We have added a column titled "Detection Timestamp" on the Gaps table of Crypto Mining control for Third-parties. This column displays the date and time of the malicious activity recorded on the attributed entity.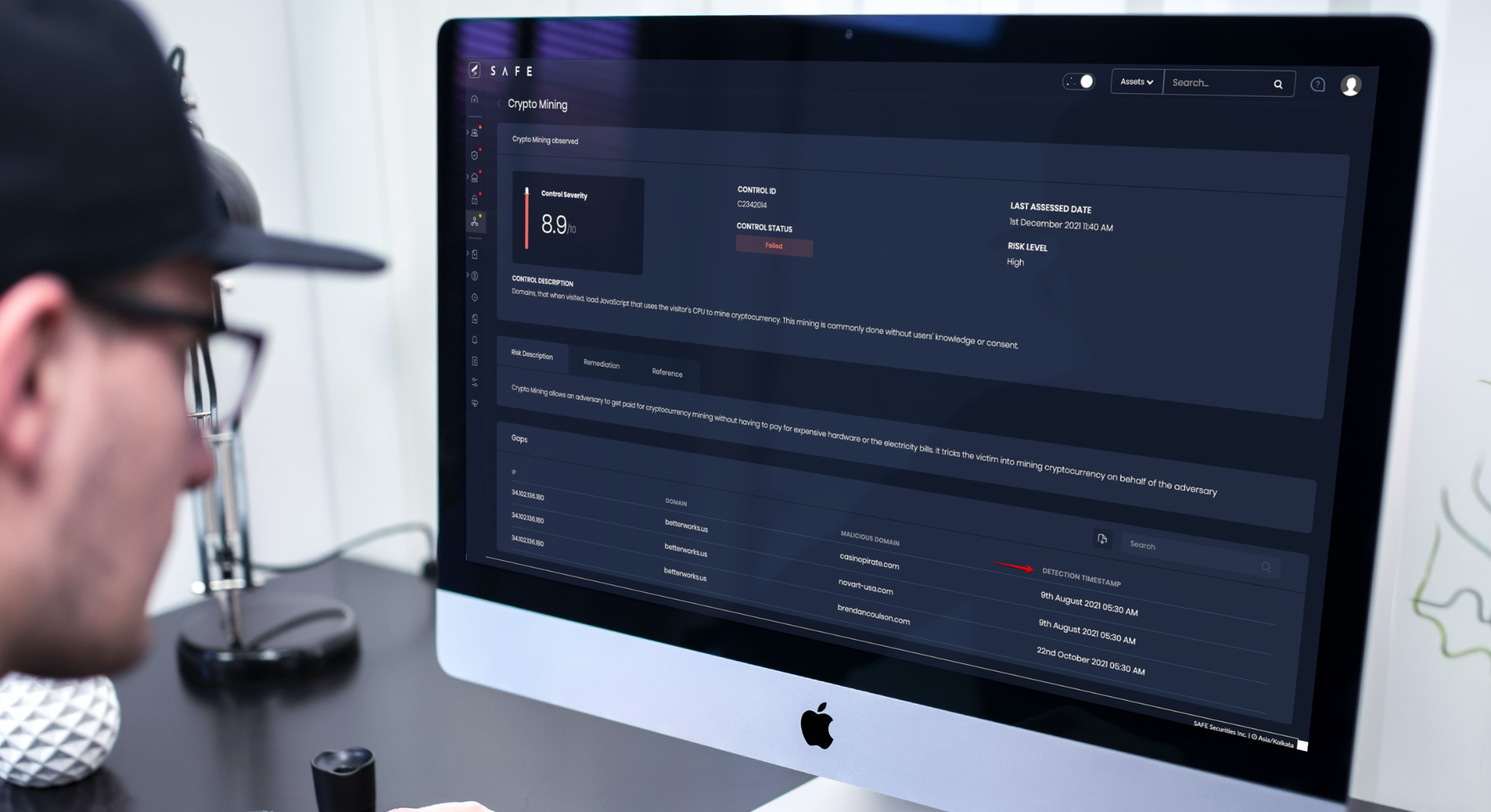 Miscellaneous Enhancements
---
SAFE now allows you to schedule the Outside-in assessment reports from the Reports module.
SAFE now continuously assesses the onboarded Third-parties and allows you to schedule the outside-in assessment reports for Third-parties from the Reports section.
Configuration Assessment supports for new Asset Types:

IBM HTTP Server
IBM Web Application server.
---
Was this article helpful?
---
What's Next