1. SAFE is now a whole lot faster
---
The enhanced version of SAFE reduces the loading time for the Dashboard, People, and Third-party pages to less than 2 seconds – each second saved adds up to more time to get your work done.
2. New feature to help you measure employee behavior via Phishing
---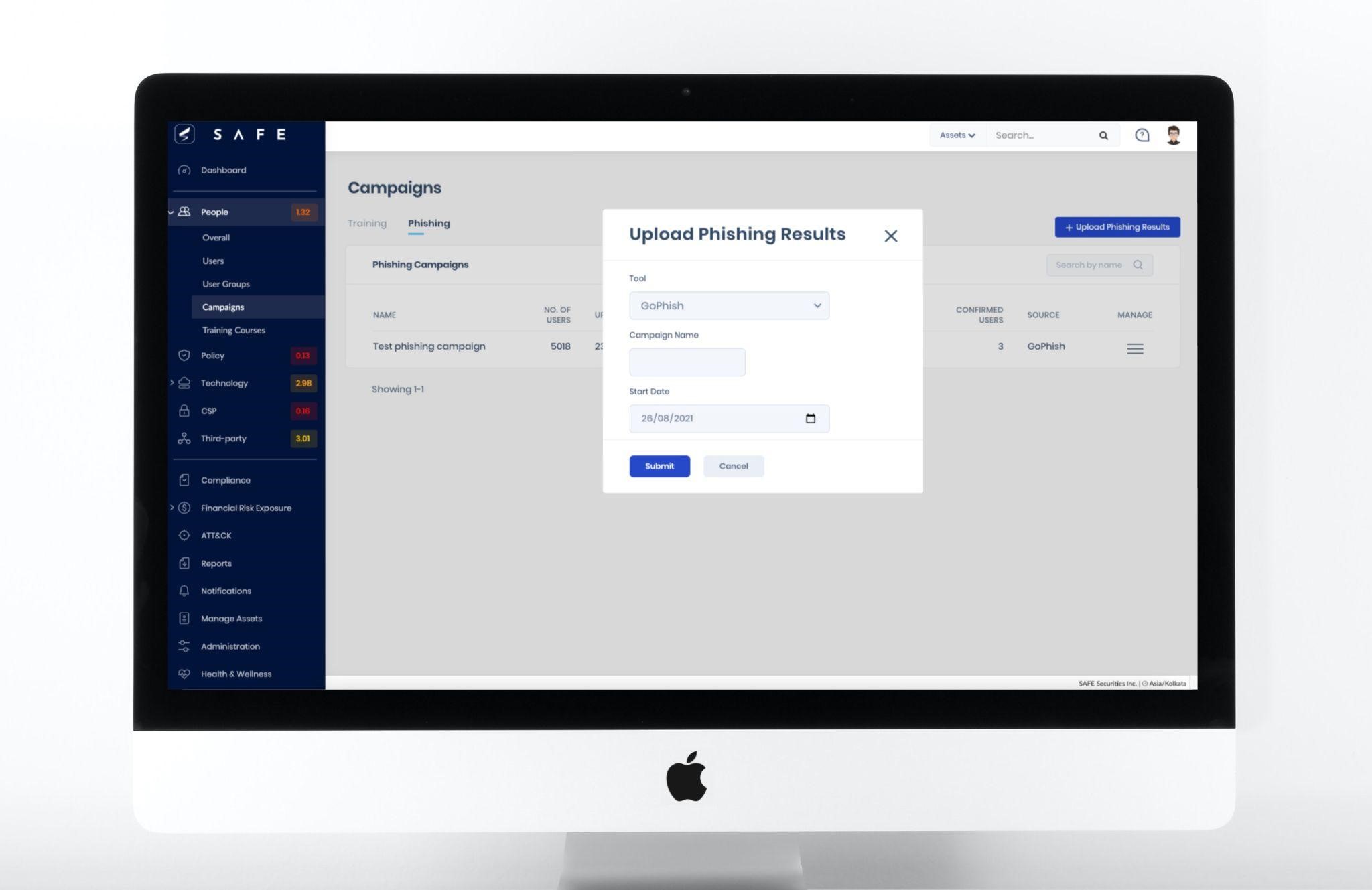 We're releasing a new feature to help you measure employee behavior more effectively. Now, you can upload the exported data from the Phishing platforms like GoPhish, KnowBe4, or any other tool using our Template format, and import the pre-campaign user-specific details to SAFE. SAFE incorporates each user's behavior from their last three Phishing campaigns while calculating the SAFE score for each user.
A new tab titled "Phishing" is available under the People > Campaigns.
3. Bulk Upload Third-parties to SAFE

SAFE allows admins to upload Third-parties in bulk via CSV. SAFE admin can download the CSV template from the SAFE, fill in the details, and then upload the CSV file.
Info
Users can upload a maximum of 5000 Third-parties in a single upload.
The system does not accept a template CSV file of more than 5 MB in size.
3. Yet another star to our security certification - AWS Well-Architected Framework
---

With security being at the heart of everything we do, we go the extra mile to ensure the security of our product. Along with the Veracode verification, SOC Type 1 certification, SAFE is now also approved by AWS for adopting a well-architected framework.
4. Securely send logs from SAFE to a SIEM on Cloud
---
SAFE can now securely send the logs to SIEM Cloud. In this release, we have published SAFE REST APIs, allowing you to send the logs securely from SAFE to SIEM on Cloud. Read our API Documentation here.
5. Integration with leading Privileged Access Management (PAM) solution - Sectona
---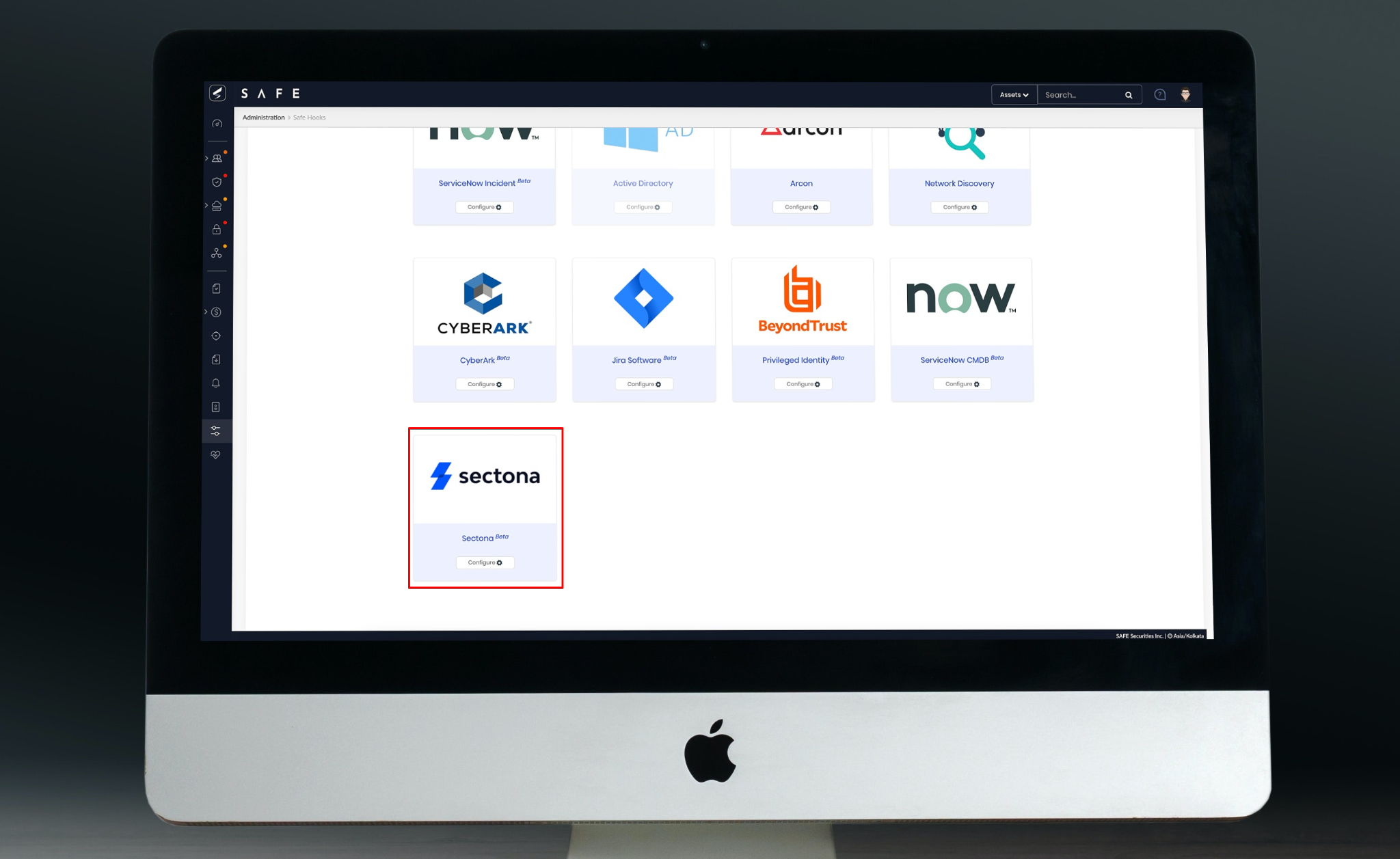 Sectona provides a single console for securing passwords in an embedded vault, secure access with cross-platform access technology & managing privileges over endpoints.
The SAFE-Sectona integration eliminates the manual entry of the assets' passwords on the SAFE platform for assessment. With this integration, SAFE pulls the assets' credentials from the Sectona and authenticates the assets using these credentials, and does the assessment.
SAFE admins can configure the Sectona integration from Administration > SAFE Hooks > Management Tools.
6. Configuration Assessment support for new Asset Types
---
We have added support for the following:
ESXI 7.x (strategic release, new version released in 2021)
NTLM V2 support for MS SQL in SAFE
7. High Impact Controls in SAFE
---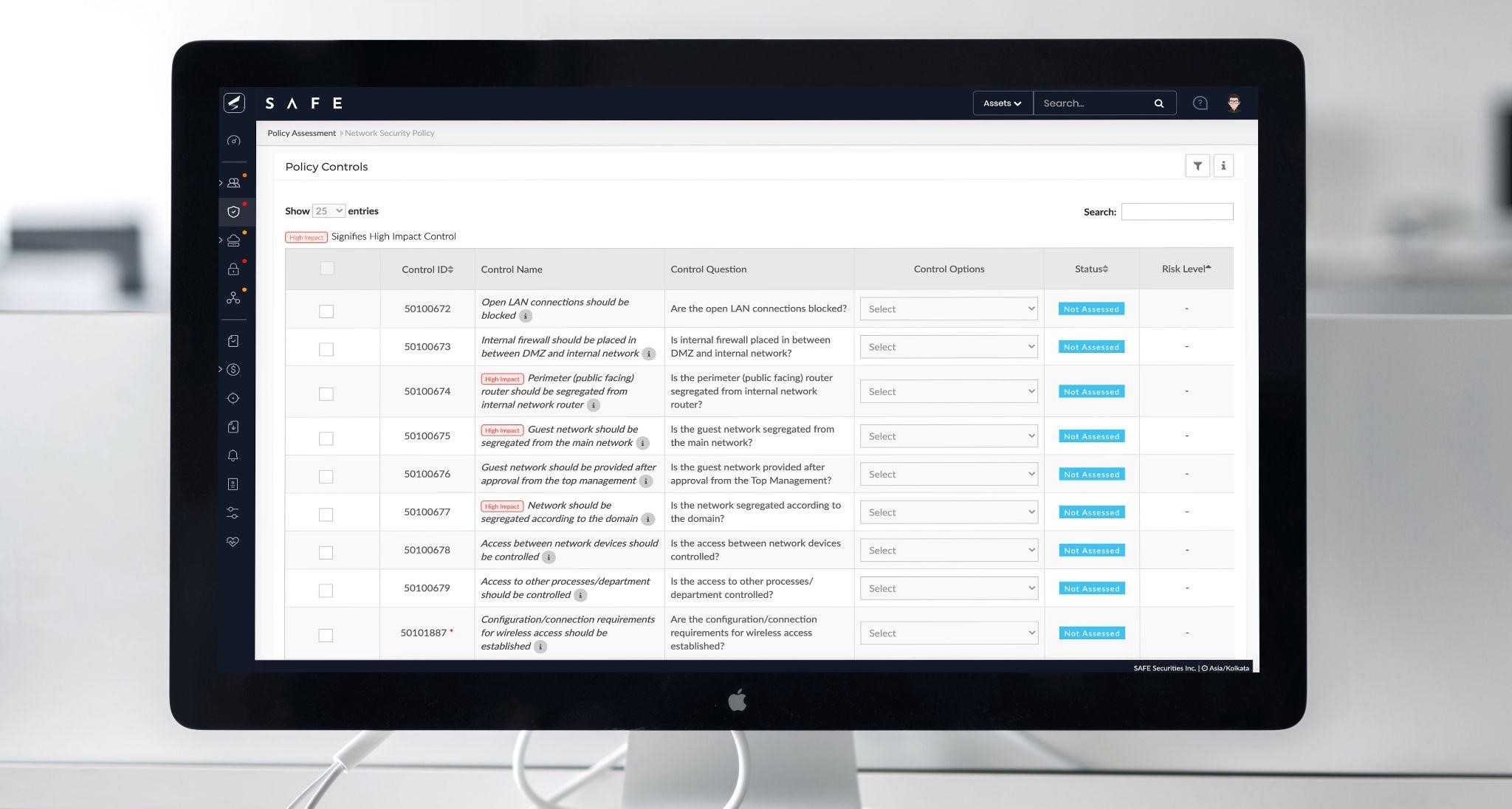 TSAR controls are now called "High Impact Controls" in SAFE. This change has been done to simplify the term "TSAR" for a citizen's understanding and reflect its correct meaning.
8. Miscellaneous
---
We have added a new date picker for the Start and End date field on the Cyber Insurance page under Financial Risk.
On the SAFE Admin portal, the table experience has been enhanced for a better user experience.

Business email and contact details fields have been added to the "Make My Business SAFE" questionnaire on the SAFE Me app.
Users can now navigate to the impacted assets affected by a technique from ATT&CK.
Voice Call notifications feature has been removed from the SAFE application. Now users can only create SMS and Email notifications from SAFE.
Now the Cybersecurity Products page does not display the number of cybersecurity products on UI.
---
Was this article helpful?
---
What's Next