Share feedback
Thanks for sharing your feedback!
New Features and Enhancements
(SAFE Version 3.0.50)
Release Date: April 2023
---
1. Delete Users from People
A new feature has been introduced on the People Page that enables the removal of users from the user's list. You can now select the desired users for deletion by checking the corresponding checkboxes next to their email, followed by clicking the three-dot options menu and selecting the delete option.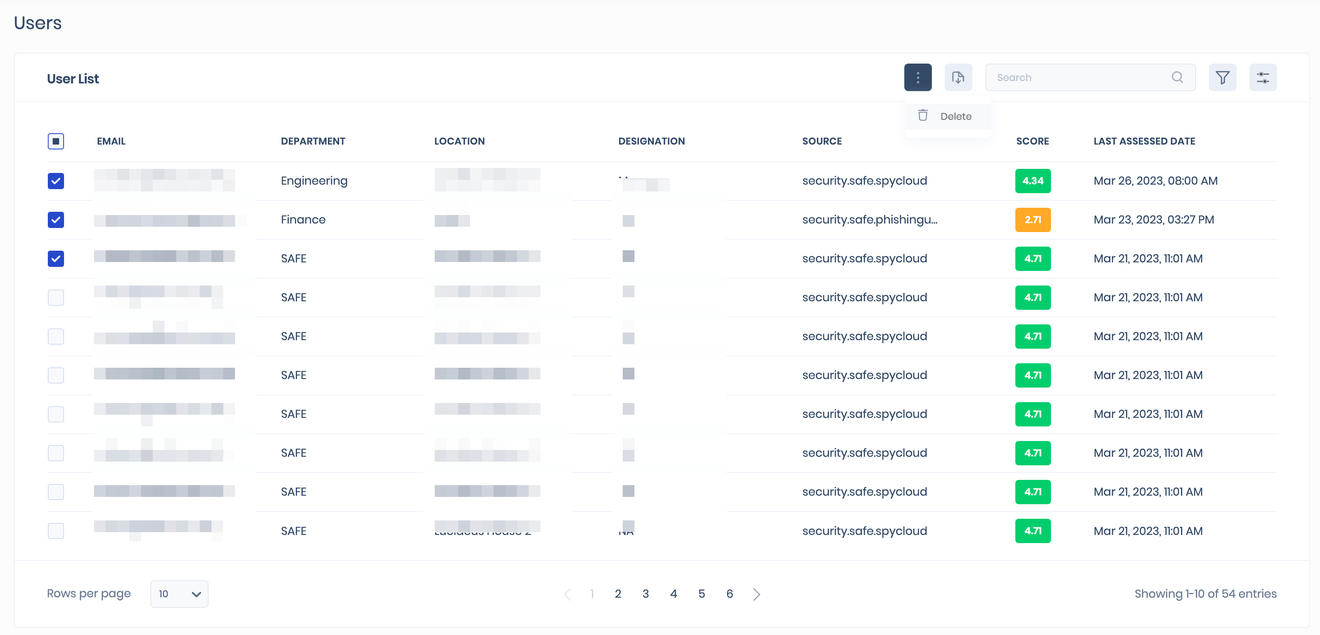 2. Enhancement in Tenable.io integration
This release improves the Tenable.io integration, enabling it to manage large-scale environments better. Additionally, these enhancements address the issue of duplicate prioritized actionable insights for identical vulnerabilities across asset types.
Note
This upgrade will result in a fresh control history for Tenable.io, and the previous control history will not be accessible.
3. Enhancement in People scoring
We have recalibrated the people controls and have made some adjustments and refinements to the SAFE Scoring model. As a result, you may notice changes in your organization's SAFE Scores and Breach Likelihood with this release.
Note
After this upgrade, it is necessary to re-upload the phishing reports that were previously uploaded to SAFE for them to be processed.
---
Was this article helpful?
---
What's Next