Agent Global Policy
Setting values for various parameters such as scan time and log level individually for every Windows and Mac agent was a pain for users. To simplify this process, we have a feature titled "Agent Global Policy," which allows users to set a single policy for all Windows and Mac agents that includes Scan Time, Log Level, HTTP Heartbeat, toggle to enable/disable roaming, and many others.

To set the Agent Global Policy:
Navigate to Administration > Asset Management > Agent Global Policy.
Select the Scan Time interval.
Select the values for the Log Level drop-down.
Enter the values for HTTP Heartbeat Interval (in seconds).
Toggle the Enable Roaming button.
Toggle the Enable Services Detection button to allow/disallow agents to send services data to SAFE.
Toggle the Automatic Agent Update and Automatic Content Update buttons per your business requirement.
Click the Save Configuration button.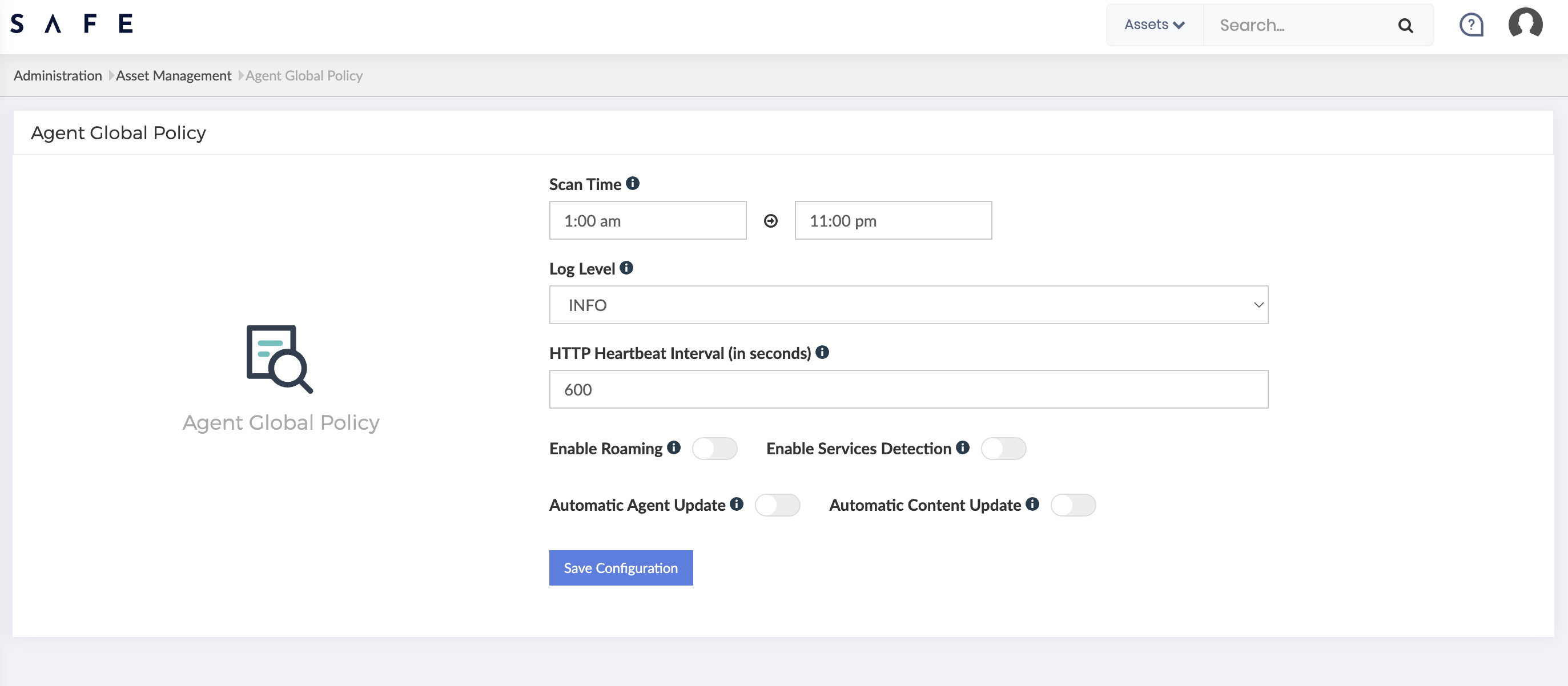 The above screenshot displays the parameters with their default values on the Agent Global Policy page.
Notes
The Services Detection is enabled by default on the Global Agent Policy.
For Windows agents, automatic agent update is supported for versions 2.2 and higher.
For Windows agents, automatic content update is supported for versions 2.4 and higher.
---
Was this article helpful?
---
What's Next